REMEDIAL AND THERAPEUTIC, MYOFASCIAL RELEASE & SOFT TISSUE THERAPIST IN EAST/MID DEVON.
COURSES, WORKSHOPS AND PEER SUPPORT PRACTICE TO HELP YOU LEARN, DEVELOP AND GROW YOUR OWN SKILLS.
Hi! I'm Ruth Bell.
I began practising massage & bodywork over 13 years ago, after training with the Massage Training Institute in Sheffield. My interest in the wonderful complexity and beautiful mechanism of the body began during my dance training in 1999.
I have a wide palette of techniques and approaches which enable me to offer treatments which are appropriate to the individual.
I'd love to work with you. If you'd like to find out more about my journey, click the button below to read my biography.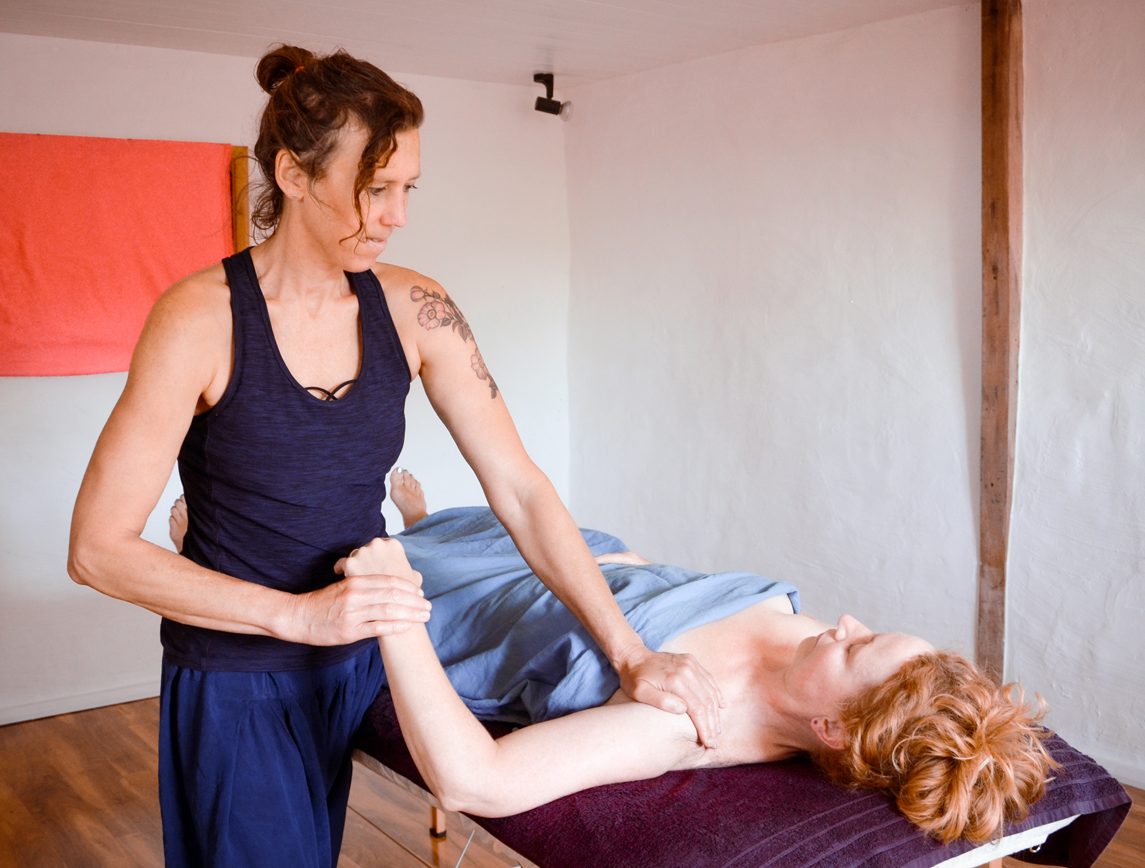 Treatment & Therapies
If you're looking for massage treatments or massage therapies in East and Mid Devon, look no further! I have many years experience in a wide range of massage disciplines, including remedial treatments. Thai bodywork, pregnancy, rehabilitation work and Somatic Movement. 
Click on the links above to find out more about how I can help you in each of these areas, or feel free to contact me to book a session today! 
Courses & Workshops
I'm passionate about massage and bodyworks, and the fantastic benefits it can bring to people. I offer courses and workshops for massage practitioners to develop their skills, learn and share experiences with others through peer support. Interested in massage for friends and family? Look out for my short fun and inspring workshops.
Courses include Thai Table Massage, Advanced Skills, Peer Support Supervision Groups, Swedish Massage and Thai Yoga.
Find out more and book a place now.
My Bodyworks Blog
Throughout my career, I've experienced loads of fascinating things about how the human body responds to massage.  As an experienced practitioner and trainer in many different styles and philosophies I'm delighted to share my own thoughts via my blog. 
I hope you enjoy reading my thoughts. Let me know if there's a subject you'd like me to cover in the future! 
Happy reading!
Thai Table Massage Course
Side Lying | 21st January '22
This Side Lying Thai Table Massage course is beneficial for opening up the body, mobilising shoulders and hips, increasing breathing capacity and much more! Book your place now!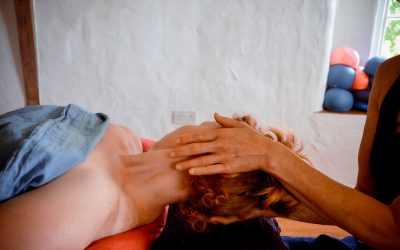 In my previous blog Why Thai?, I discussed habitual patterns, ranges of movement and how we can extend beyond these to open our joints with greater possibilities. I would like to talk about Muscle Energy Techniques. Not so much the neuro-science behind them, as there...
Does your body feel stuck?
You're Not Alone. And I'm Here to Help!
Learning how bodies move also taught me to see how bodies don't move. How they can become stuck and lost in patterns of limited belief systems.
Whether these particular movement pathways have come about through a traumatic incident or habitual use, the result is often a closing down and restriction of movement. My dance training informs my life's practice towards developing freedom in movement, leading to ease in how we live our lives.
I work with sports injury, repetitive use and both acute & chronic conditions, within my Remedial Practice. In these sessions I use postural & movement assessments with rehabilitation, in helping people to move forward and progress.
'I thoroughly enjoyed the Thai yoga bodywork course and Ruth is such a passionate and inspirational teacher with a wealth of knowledge to share, making learning easy and fun.
I loved the combination of working with a partner using Thai massage techniques mixed with yoga postures to ease out muscles, stretch and soften through the body, whilst facilitating greater mobility. It was also a great introduction to working with Thai massage techniques as I've no prior training with it'.
Group supervision is a held and confidential space facilitated by an experienced massage tutor.
It is an opportunity to get support with things you are struggling with related to your business, share experiences and achievements and practice hands on techniques.
Being a massage therapist can be a lonely and isolating profession at times but supervision brings a sense of working together and supporting each other'.
Get in Touch!
If you'd like more information about any of the Treatments, Therapies, Courses or Workshops, please feel free to get in touch.
Email Address
ruth@ruthbellbodyworks.co.uk
Visit Me
Blackdown Healthy Living & Activity Centre, Riverside, Hemyock EX15 3SH