Ruth's Bodyworks Blog - Inspirations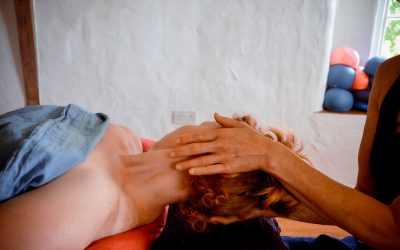 In my previous blog Why Thai?, I discussed habitual patterns, ranges of movement and how we can extend beyond these to open our joints with greater possibilities. I would like to talk about Muscle Energy Techniques. Not so much the neuro-science behind them, as there...
Does your body feel stuck?
You're Not Alone. And I'm Here to Help!
Learning how bodies move also taught me to see how bodies don't move. How they can become stuck and lost in patterns of limited belief systems.
Whether these particular movement pathways have come about through a traumatic incident or habitual use, the result is often a closing down and restriction of movement. My dance training informs my life's practice towards developing freedom in movement, leading to ease in how we live our lives.
I work with sports injury, repetitive use and both acute & chronic conditions, within my Remedial Practice. In these sessions I use postural & movement assessments with rehabilitation, in helping people to move forward and progress.