THAI BODYWORK
A Flowing & Dynamic Treatment, Deeply Relaxing or Energising
Thai Massage is over 1,000 years old, one of the most ancient of the healing arts, it's roots go back to Indian Ayurvedic and Yogic influences, with a strong emphasis on Chinese Traditional Medicine.
The treatment begins by clearing the Sen lines, (meridians in Chinese Medicine), using thumb and palm pressure. This can release blockages and stagnation, and allow the flow of vital energy, Qi, through the body.
You will then be guided through progressive stretches and yoga techniques. The stretches will be within your movement range, over time the muscles will lengthen, and the stretches and postures will greatly increase. We will use breath to deeply enhance your treatment.
The techniques of Thai Massage can be effective in reducing pain and stiffness in the muscles and joints, whilst increasing flexibility and mobility. It can be incredibly energising, or deeply calming, depending on what you need at that time.
'I discovered Ruth a few years ago and can honestly say I have felt tremendous benefit from her treatments. Through regular Thai massage I haven't had a muscle spasm for a couple of years and cannot remember the last slipped disc'.
The many benefits of Thai Massage stretches and mobilisations can be combined within a table treatment. I have developed my practice into a flowing treatment, using techniques from many disciplines.
 'I find Ruth professional and incredibly knowledgeable in her approach to massage. I have had many Thai massage's over the years, including several in Thailand itself, and Ruth's are up there with the best.
Ruth's treatments reach places in my body where an ordinary Swedish massage doesn't seem to tap in to, I guess this is due to the different positions that she encourages my body to assume, which overall leave my body feeling unstuck, relaxed and rejuvenated. I highly recommend you try!'
BOOK AN APPOINTMENT
If you'd like to book an appointment for a Thai Bodywork treatment, or any other specialist therapies, contact Ruth today. Prior to your appointment, Ruth will discuss your needs to ensure that you get what you need.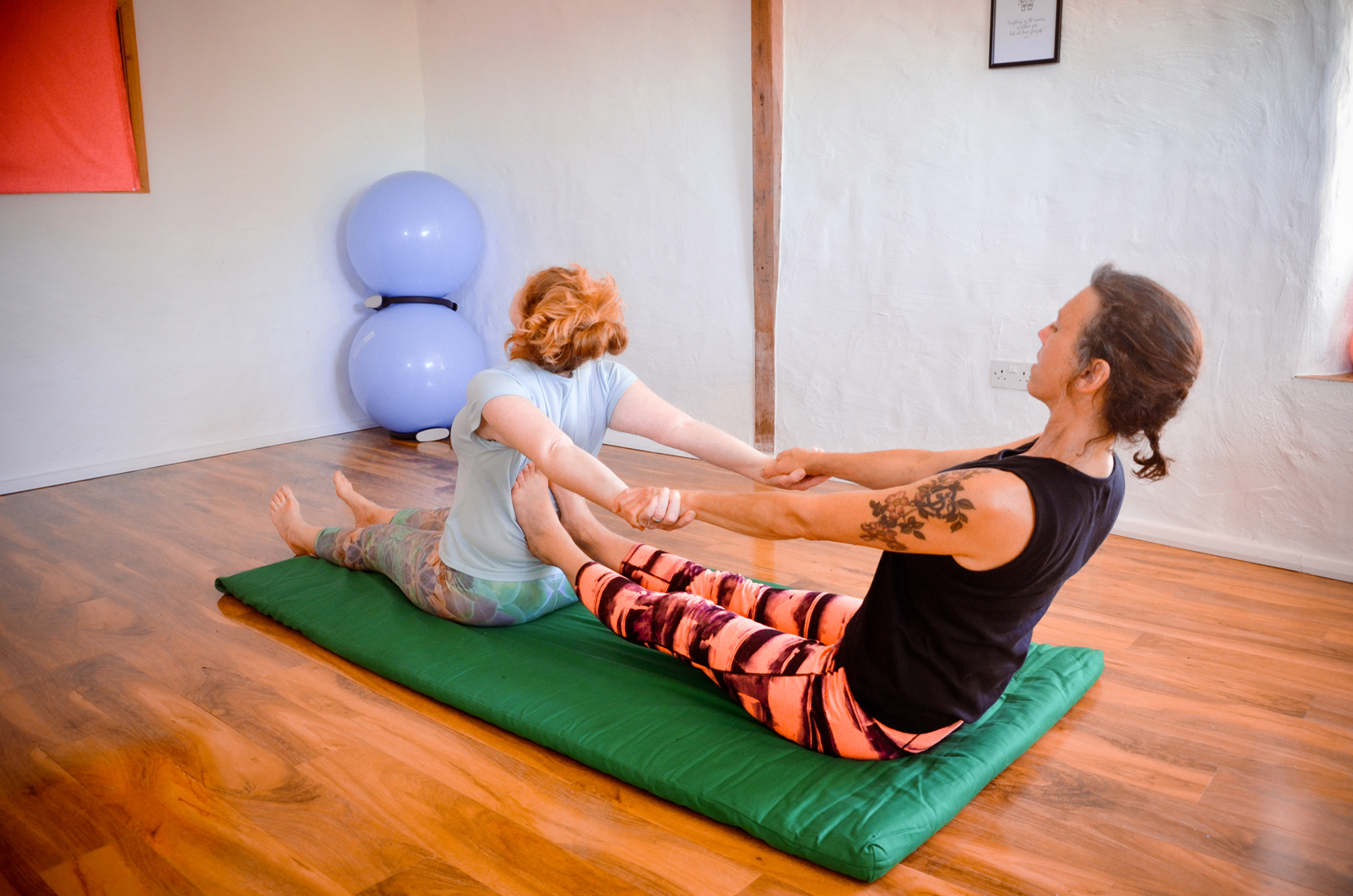 Does your body feel stuck?
You're Not Alone. And I'm Here to Help!
Learning how bodies move also taught me to see how bodies don't move. How they can become stuck and lost in patterns of limited belief systems.
Whether these particular movement pathways have come about through a traumatic incident or habitual use, the result is often a closing down and restriction of movement. My dance training informs my life's practice towards developing freedom in movement, leading to ease in how we live our lives.
I work with sports injury, repetitive use and both acute & chronic conditions, within my Remedial Practice. In these sessions I use postural & movement assessments with rehabilitation, in helping people to move forward and progress.